"As house prices go up, you have to save wherever you can. JWR Stock Plan pricing is good. They are easy to build from a builder's standpoint and are visually appealing. We have used other firms in the past, but the quality of stock plans is not the same. We have now built about a dozen homes using JWR Stock Plans, and they are the most complete stock plans I've used. JWR Ready to Build Plans are a good idea!" – Marc, Contractor
28 Years of Craftsmanship
Undergirds Every Stock Plan
While designing thousands of Custom Homes over the past 28 years, we began creating Ready to Build Stock Plans using our same enthusiasm, hard work, and unique hand-crafted design.
Your Dream Design is Affordable
and Instantly Available 
With this economy of scale, we've been able to create a collection of affordable and instantly available Ready to Build Stock Plans that save time and money.
You'll have Peace of
Mind and Flexibility
With JWR's proven trackwork of highly buildable plans, you have peace of mind – not guesswork – for how your home will turn out. You also have the flexibly of having your plan revised to meet your unique needs.
CHOOSE YOUR NEXT HOME
Once you find a design you like, simply click on it and order online.
If you still have questions, let's talk.
Craftsman 309
309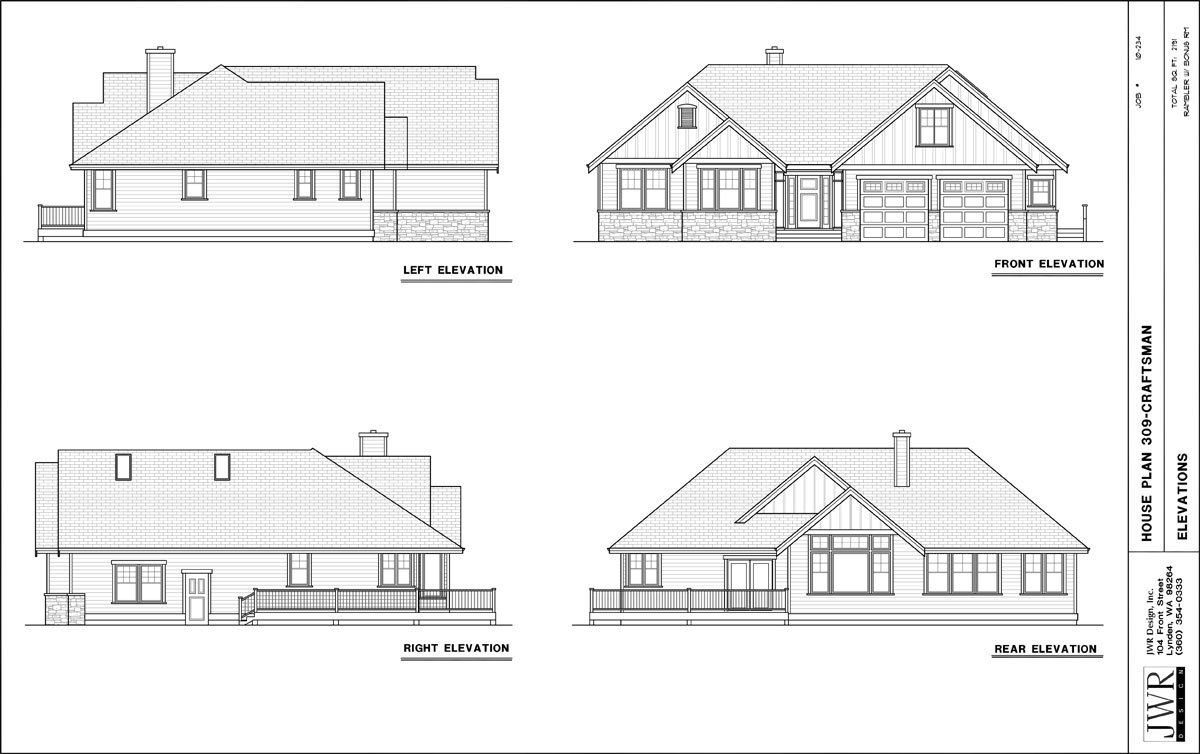 Type:Single Story
Square Footage:2191
Layout:3 Bedrooms, 2.5 Bathrooms
Master Bedroom Location:Main Floor
Bedroom Proximity:Near